RHAPSODIE IVRIA    
                    Composed by  Nehama REUBEN
                       POUR HARPE DE CONCERT, HARPE CELTIQUE
                               OU HARPE SIMPLE MOUVEMENT 
                           PARTITIONS & PUBLICATIONS
                                 Nehama REUBEN
                                       נחמה ראובן
                EDITIONS COMBRE / LEMOINE.
                      PUBLICATIONS 2008.
                 COPYRIGHT NEHAMA REUBEN
                     TOUS DROITS RESERVES
                        LEGALLY PROHIBITED !!!!!!!
             to publish or make diffusion of the title
                              Rhapsodie Ivria                             
              without the name of Nehama REUBEN
The Harpists who want to play and make a web or TV or Radio or CD or Video diffusion of the Rhapsodie Ivria  are legally obliged
              to contact Nehama REUBEN
         and ask the authorization of play
                      "Rhapsodie Ivria"
   and make the declaration of concerts to SACEM
        and write in the program concerts:   
            composed by Nehama REUBEN  .  
                  RHAPSODIE IVRIA COMPOSED
                        BY NEHAMA REUBEN
               RHAPSODIE IVRIA POUR HARPE.
                      PUBLICATIONS 2008.
                EDITIONS COMBRE / LEMOINE.
            COPYRIGHT TOUS DROITS RESERVES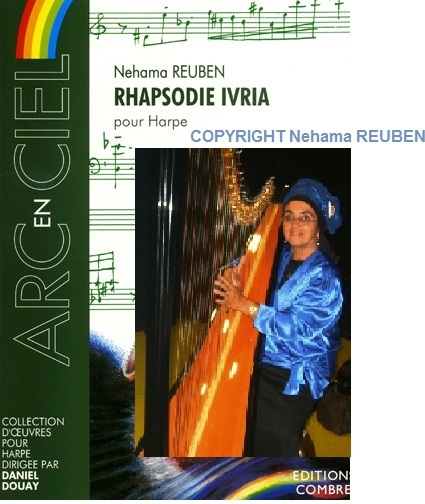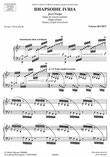 RHAPSODIE IVRIA    
Composed by  Nehama REUBEN
        POUR HARPE DE CONCERT
              HARPE CELTIQUE
     OU HARPE SIMPLE MOUVEMENT 
                13 pages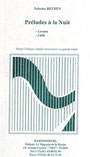 NEHAMA REUBEN
         PRELUDES A LA NUIT
                   1 LEVANA
                   2 LAILA
              EDITIONS HARPOSPHERE. PARIS
   LE MAGASIN DE LA HARPE www.harpebudin.com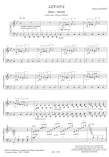 PRELUDES A LA NUIT
  composed by Nehama REUBEN
           1 LEVANA
           2 LAILA
    2 pièces faciles/ 2 easy pieces
       pour harpe de concert,
          harpe celtique ou
     harpe simple mouvement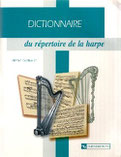 DICTIONNAIRE DU REPERTOIRE DE LA HARPE
            EDITIONS DU CNRS. PARIS . 2003.
           AUTEUR: Annie GLATTAUER
 Biography Nehama REUBEN / Michèle EJNES
           pages 205 + 206 + 207 + 519
     http://www.cnrseditions.fr/ouvrage/5259.html
                        dictionnaires
La harpe a une image d'instrument de salon au répertoire réduit. Pourtant ses pratiquants sont en nombre croissant et son répertoire se distingue par sa diversité et sa richesse. La harpe est bien vivante. Cet ouvrage redonne enfin toute sa place aux compositeurs du monde entier, du Moyen Âge à nos jours. Les notices alphabétiques décrivent et interrogent leurs relations à la harpe, celtique et à double mouvement, dans leur vie, dans leur œuvre ou leur pratique. Le lecteur trouvera à la fin de chaque notice la liste des œuvres pour harpe et harpe celtique, directement composées ou transcrites. D'amples nomenclatures complètent l'ensemble : œuvres actuellement /anciennement éditées / jouées pour harpe /harpe celtique, ainsi qu'une discographie
   MELODIES HEBRAIQUES pour harpe
                 MICHELE EJNES
      EDITIONS BILLAUDOT 1993. PARIS.                                 FRANCE.
Mélodies hébraïques vol.1 pour harpe celtique ou harpe classique ou harpe simple mouvement
pièces faciles pour harpistes débutants,
easy pieces for beginning harpists

Préface
à mes parents Serge & Hélène EJNES,
en souvenir d'une enfance bercée dans la tradition,
ces mélodies hébraïques issues du répertoire traditionnel retracent depuis des millénaires un héritage musical que le peuple hébreu se transmettait de génération en génération.
Michèle EJNES
Novembre 1992

Lev tahor (cœur pur)
Esa enaï (Lève les yeux)
Ata honen (Que tu es compatissant)
Adon olam (Maître du monde)
Al tira (ne crains rien)
Evenou shalom alehem (Paix sur vous)
Nigun (Mélodie)
Artza Alinou (Retour à la terre)
Leha dodi (Viens, ma fiancée)
Eli ata (toi, mon dieu)
Yismehou Hachamayim (Les cieux se réjouissent)
Yedid Nefesh (L'âme chérie)
Vehaer Enenou (Illumine nos yeux)
 

     CONCERTO FOR LUTH in D MAJOR RV 93
                         Antonio VIVALDI
    TRANSCRIPTION FOR HARP by MICHELE EJNES
          EDITIONS BILLAUDOT.PARIS. FRANCE.
THIS VERY FAMOUS CONCERTO FOR LUTH ARRANGED FOR HARP BY MICHELE EJNES  CAN BE PLAYED WITH STRINGS  ORCHESTRA ACCOMPANIMENT
for example: http://pl.youtube.com/watch?v=qyAyjHbfq-k&feature=related
22 VIII 2007
http://pl.youtube.com/watch?v=qyAyjHbfq-k

Concerto in D for Lute transcr. for harp by Michèle EJNES 
 
(transcr. for harp by Michèle EJNES)
III. Allegro
Amadeus String Chamber Orchestra
3rd of May 2007
Erasmus Huis Jakarta